SCTA Welcomes 160 New Educators to Sac City
Today (Monday, August 22, 2016), SCTA co-facilitated Sac City school district's New Teacher Orientation for approximately 160 new educators.  It was an exciting beginning to a new school year, with a energetic and diverse group beginning their employment with our District.  Many were new college grads, with more than a few from outside of California.  Many others were from neighboring districts too.
Unfortunately, hundreds of Sac City students will start the school year without a fully credentialed teacher in the classroom. With the beginning of school fewer than ten days away, there remain approximately 50 unfilled certificated vacancies in the District.  This suggests that while our recent wage increase was a step forward, the District still has some work to do to make our wages more competitive.  Fortunately, the District is in the best financial position it has been in its history.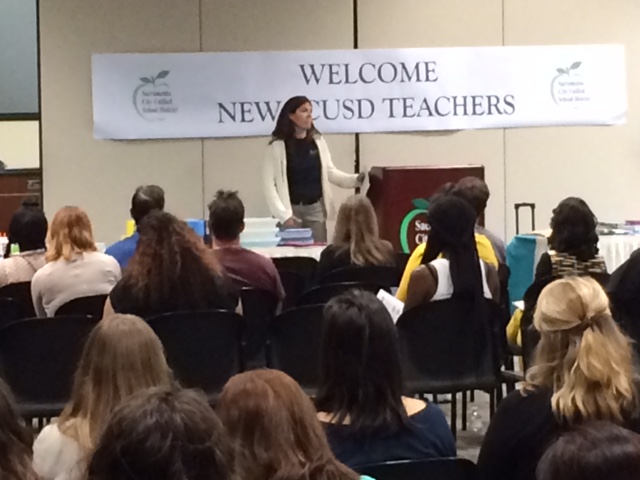 Welcome New Sac City Educators!