Calendar–Upcoming Meetings and Events
———————————————————–
Webinar for SCTA's Special Enrollment Opportunity

Monday, February 17
7:00 PM
To Register – click here

Join us for an interactive 30 minute online presentation about your special enrollment opportunity for CTA-endorsed Disability and Life insurance from The Standard. We'll cover:

Protecting your paycheck with Disability insurance
Why you should consider CTA-endorsed Disability insurance
Exclusive CTA benefits
Protecting your loved ones with CTA-endorsed Life insurance
Your chapter's special enrollment opportunity
How to apply
Your questions & answers
We hope you and your spouse/domestic partner can join us.
———————————————————–
Elections
SCTA Elections: February 19 – 25, 2020 and
CTA Capital Service Center Council NEA-RA Election: Vote by March 5th
Click here to visit our Elections page for more information.
———————————————————–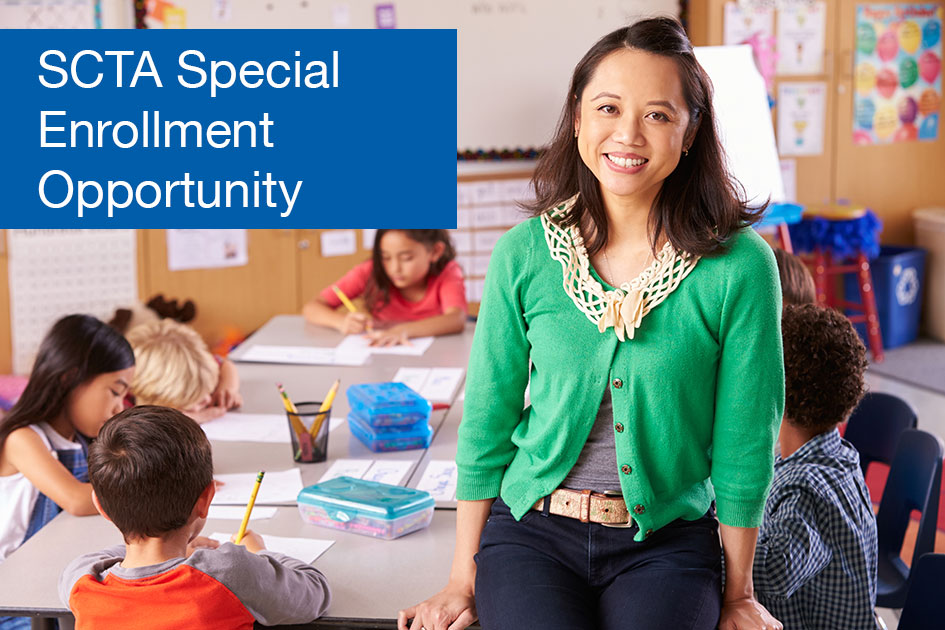 January 15 – March 31, 2020
Our special "open" enrollment opportunity with The Standard has begun. So if you missed your deadline to sign up for disability insurance without answering healthcare questions when you were first hired don't miss out on this incredible opportunity.
If just 5% of Sacramento City Teachers Association members apply for Disability Insurance by 03/31/20, every eligible member who applies will get coverage.
Remember: Teachers do not pay into State Disability and must purchase their own disability insurance if desiered.
During SCTA's Special Enrollment opportunity Members will be able to apply for:
CTA-endorsed Disability Insurance even if you have a current illness or health condition and even if you are currently pregnant.
CTA-endrosed Life Insurance to help provide financial security to your loved ones.
Live Webinar: February 17 at 7:00 PM visit the website to register
Representatives from The Standard will also be visiting school sites, click here to view the site visit list to find out when they will be visiting your school.
———————————————————–
CalRTA $100 Mini Grants
ONLY SUBMIT ONE ENTRY TO BE IN BOTH DRAWINGS. Visit bit.ly/calrtaminigrant2019-20 to enter. Please enter only once. Compliments of CalRTA Division 5.
———————————————————–
Peer Assistance:
Mondays 2:30-5:00 – walk-in appointments every Monday for questions and concerns regarding the contract and working conditions. (Closed on holidays and when school is not in session.)
———————————————————–
To RSVP to any of our events please email your name, school, & mobile# to: scta@saccityta.com