Calendar–Upcoming Meetings and Events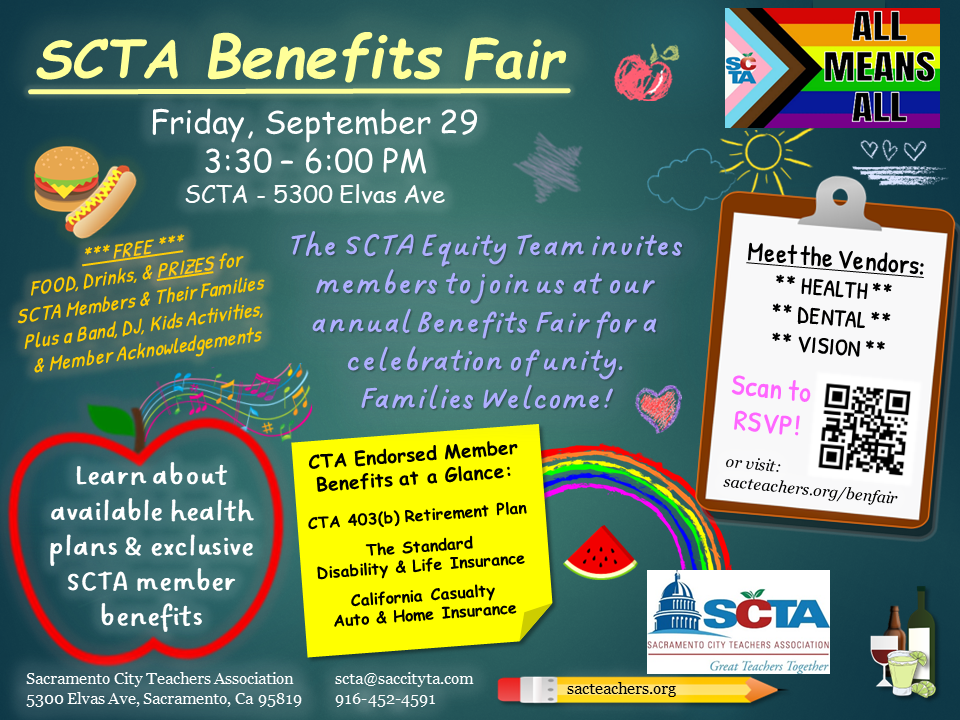 ---

SCTA Grants for New Educator Weekend – North
November 3 – 5, 2023
at the Santa Clara Marriott
Application Deadline: Monday, October 2 by 9:00 am
SCTA is awarding grants to members to attend the New Educator Weekend (NEW) North!! These SCTA grants are available for new educators with 0 – 5 years of teaching experience.

The conference has everything that educators need to be successful in their first years of teaching, including sessions about classroom management, creating engaging classrooms, lesson plans and ideas, connecting with your union, student loan forgiveness information, member benefits, project grants and more. You'll leave the conference feeling inspired, motivated and with a knowledge of what you need to do to be even more successful in your classroom.

Learn more here: www.cta.org/event/new-educator-weekend-north-2023

To apply for a grant please complete the application HERE and scan and email it to: SCTA@SacCityTA.com or send by inter-district mail to: SCTA (keep a copy for your records). We must receive your grant application by 9:00 a.m., Monday, October 2, 2023. Recipients of the grants will be notified by Monday, October 9, 2023.

Earn Free University Units with your CTA membership to Advance on the Salary Schedule:
The University Credit Program is a benefit available to members attending CTA Conferences. CTA Members, through attending in-person or watching CTA Virtual Pass sessions, will be given the opportunity to accumulate the professional growth hours needed to qualify for university credit units with CSU, Chico. More information is coming soon regarding the University Credit program for 2023-2024. In the meantime, check out the current University Credit Program at the following link for more information: www.cta.org/credit
---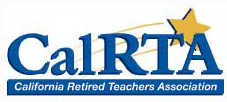 CalRTA Division 5 Mini Grant 2023-24
CalRTA's (California Retired Teachers Association) mission is to protect and advocate for retired and active educators' pensions and other retirement benefits, and to support public education in our communities. To learn more about CalRTA please visit calrta.org CalRTA has divisions throughout California. Sacramento Division 5, along with other divisions, is offering $200 mini grants to active teachers for classroom support. This school year we will be randomly selecting 10 participants on November 30 and another randomly selected 10 participants on March 31. Each $200 winner, 20 in all, will be notified by email and/or phone. Checks will be delivered to each participant at their school site or by mail .
Please enter only one time.
If you enter by November 30, it isn't necessary to enter again for the March 31 drawing.
---
SCTA Peer Assistance Office Hours:
Monday afternoons via zoom – an opportunity to ask questions about the contract, leaves of absence, discuss issues with admin, payroll, & etc. For the meeting link please email your full name, school site/program and the topic of your issue to: scta@saccityta.com or call 916-452-4591.