SCTA 2019-20 Scholarship Recipients
SCTA would like to announce the 2019-20 Scholarship recipients.
The current crisis has caused our seniors to miss out on many of the milestones they were planning on during their last year of High School with many families out of work it has also caused a great deal of stress worrying about how to pay for college classes next fall. So in response, at the recommendation of the SCTA Scholarship Committee the SCTA Board of Directors voted to provide additional funds increasing our number of awards from 23 to 37 for the 2019-20 school year for a total of $41,000 to our Sac City Seniors.
Please take a moment to view this year's scholarship recipients and be sure to congratulate them and wish them well in all of their future studies!
We could not do this without YOU, our members. Thank You for all of your contributions.
Not yet donating? Or want to increase your current donation? Download our Payroll Deduction Authorization form here. You can donate as little as $1.00 per month. Even your principal can donate. Every single dollar earned goes directly to awarding scholarships to our graduating seniors.
---
2019-20 SCTA Scholarship Recipients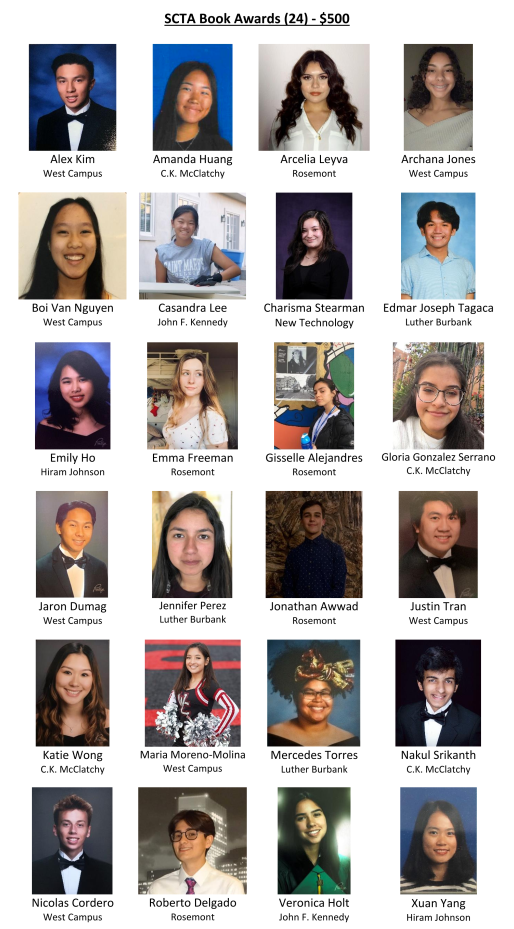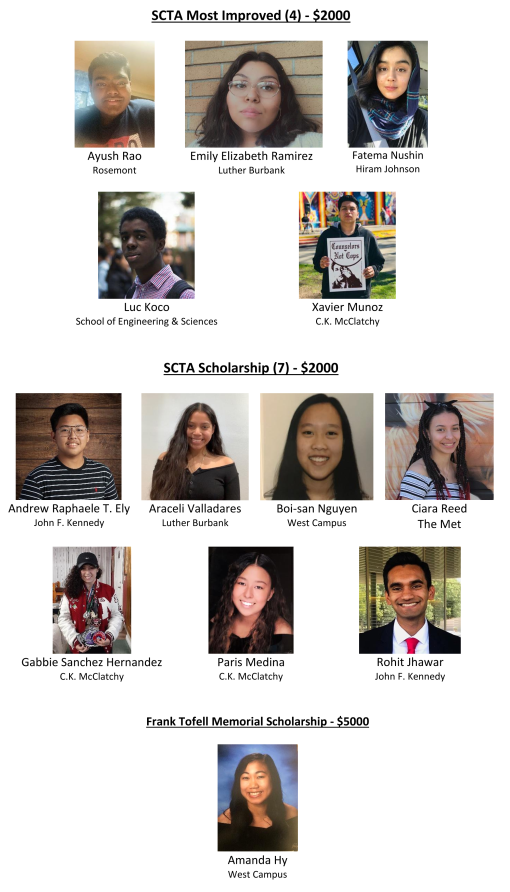 ---
Scholarship Recipients by School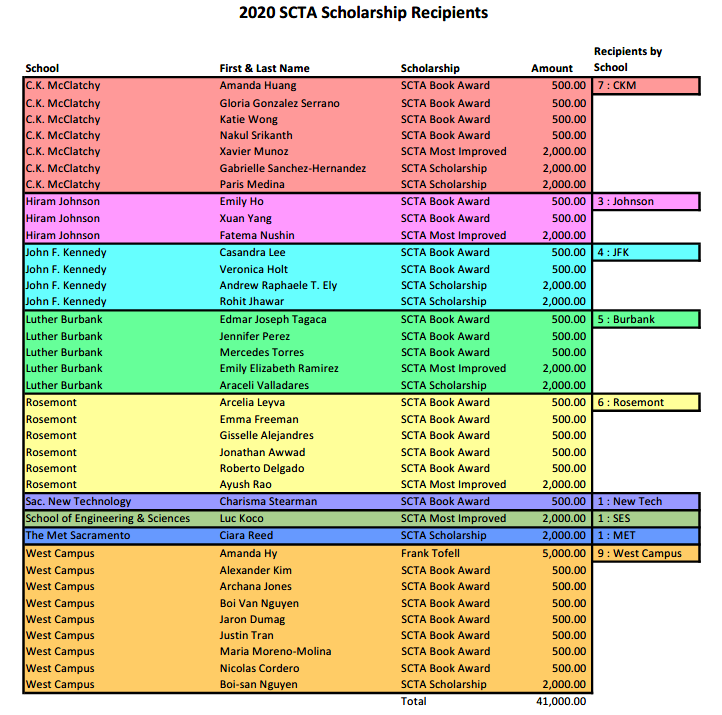 A big thank you goes out to our volunteer readers: Sandy Olson, Alan Hill, Gabriella McDaniel, Krissie Goetz, Mary Rodriguez, Hope Dennis, Elizabeth Laren and our Scholarship Committee Chairs: Angelia Brye Jones and Nafeesah Young.