PERB Re-Rejects SCUSD Effort to Subvert Contract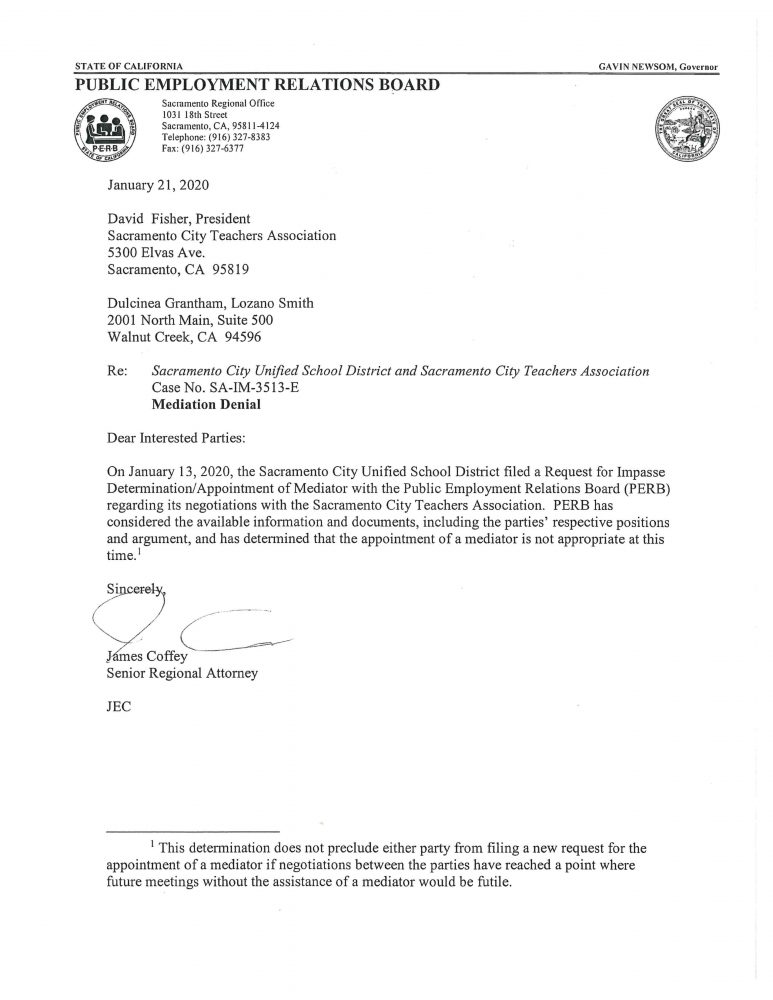 For the second time in less than a month, the California Public Employment Relations Board rejected an effort by SCUSD to ignore the previous contract and allow it to move forward on its attempt to impose massive wage cuts on educators.
Superintendent Jorge Aguilar and Board President Jessie Ryan on December 20, 2019 asked PERB to declare that negotiations for a new contract had reached impasse. PERB rejected the frivolous request the same day it was filed.
On January 13, 2020, Aguilar and Ryan filed another request with the same result. PERB rejected the request.
Rather than honor the terms of the last contract which was unanimously approved by the school board, including using savings on health plans to improve services for students, Aguilar and Ryan continue to backtrack on that agreement and now are insisting on massive wage cuts for teachers.
SCTA and SCUSD are scheduled for arbitration on the health plan issue beginning on February 25th. If successful, the SCUSD declaration of impasse would have essentially subverted the arbitration process by allowing the district to proceed immediately to the next contract without having to honor the current contract.
The PERB rejection is the latest in a series of adverse rulings against SCUSD by the State of California. PERB has issued several complaints against SCUSD in the last year, making it one of the biggest labor law violators in the entire state of California.