Judge Orders District to Arbitrate Its Refusal to Implement Our Restructured Salary Schedule
Upholds SCTA Motion to Compel Sac City to Honor Arbitration Clause of our Contract
Sacramento (February 6, 2019): In a huge legal victory, the Sacramento County Superior Court late this afternoon granted the Union's motion to force the District to arbitrate the parties' ongoing salary dispute.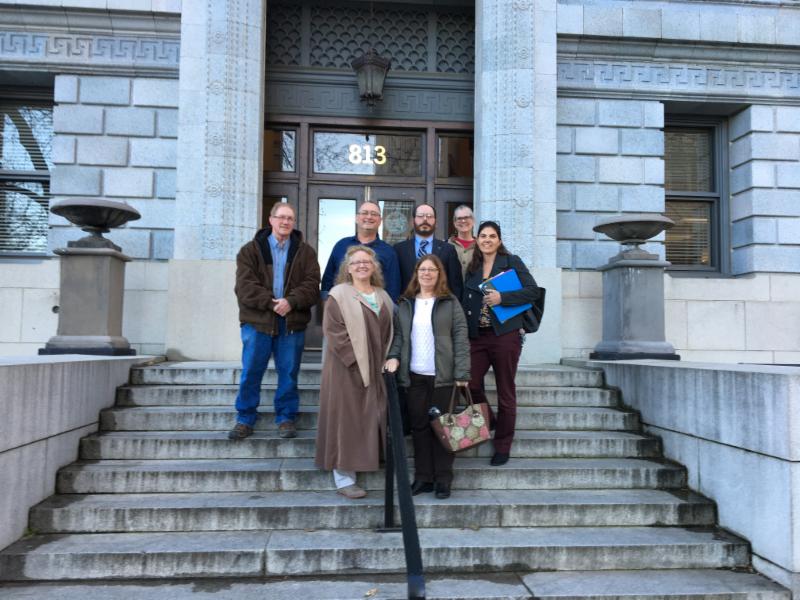 The court ruled that the issue was "not even a close call" and that the dispute must be presented to a labor arbitrator because that is what the parties' collective bargaining agreement requires. This puts the parties right back where we were in mid-November 2018, when the District abruptly called off arbitration and instead sued us over the salary dispute, in a thinly veiled effort to delay the inevitable. The whole dispute could have been resolved months ago.

With this victory, an experienced labor arbitrator can resolve the dispute, and the District's lawsuit is stayed.

The District's gambit, in other words, failed spectacularly. It also undoubtedly came at considerable financial cost to the District, which sees no problem paying hefty legal fees to its outside attorneys even as it pleads financial distress to its teachers and pupils.

"It's a clear victory. It's a shame that the District frivolously spent precious resources on attorneys," said David Fisher, president of SCTA, "rather than using those resources in our classrooms."