Educating Voters About Jessie Ryan's Lack of Transparency
For the past several weeks, SCTA educators and other community allies have been talking to voters in School Board District, Area 7, currently represented by School Board President Jessie Ryan. The flyer being distributed is below.
Over the weekend, there were some questions raised about including the telephone number used to contact Ms. Ryan.
The number included was the one provided by Ms. Ryan to SCTA representatives on several occasions as her contact number. When this issue came up several months ago, SCTA specifically offered Ms. Ryan that an alternative number would be used if that was her preference. She did not provide an alternative.
School board members received a taxpayer-financed stipend from the District for their cell phone use.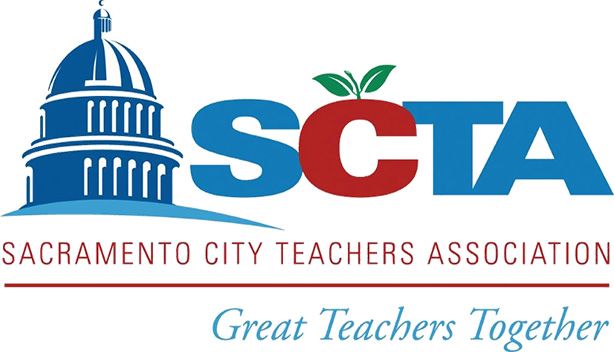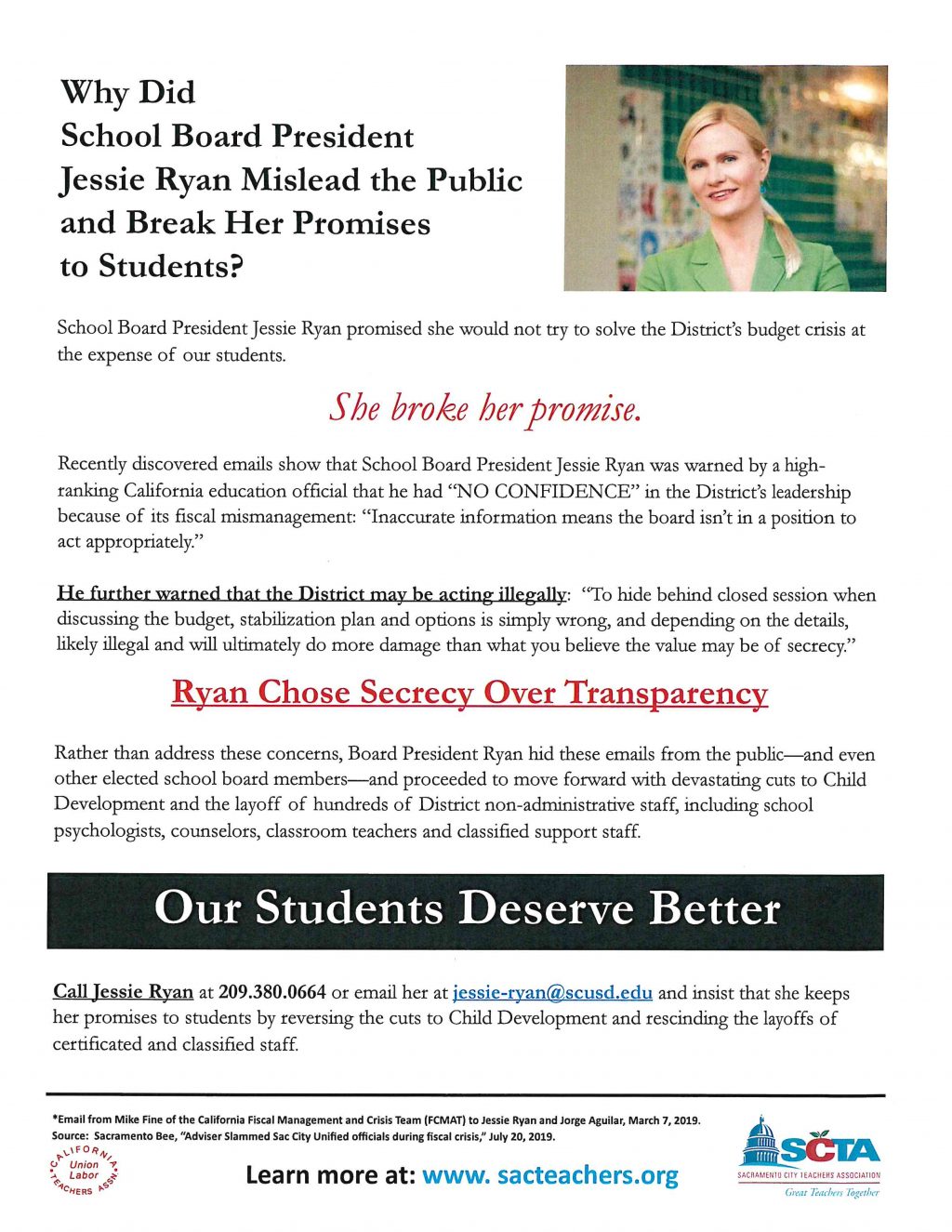 The budget below shows the line item for board cellphone reimbursement.